Cognitive development is possible only with healthy emotional and social development. We believe that children, learn with the teachers guidance, appropriate and acceptable behavior patterns. Our school culture is one of cooperation and mutual respect based on a strong sense of community in the classroom.
Our goals are:
to guide children in developing respect for self, others and the environment.
to help children learn problem solving skills.
to assist children in practicing responsible decision-making.
to teach cooperation, collaboration and compassion.
to encourage and support development of self-confidence, self-control and responsibility.
Our guidance methods are:
to model appropriate behaviour.
to provide simple, clear, consistent limits and expectations.
to focus on the child's behaviour and not on the child.
to structure the rooms and activities to avoid potential problems.
to reinforce appropriate behaviour.
to offer appropriate choices.
to use natural and logical consequences.
to teach problem solving strategies.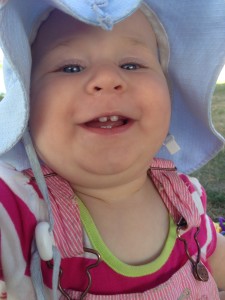 "They [children] are autonomously capable of making meaning from their daily life experiences through mental acts involving planning, coordination of ideas, and abstraction…. The central act of adults, therefore, is to activate, especially indirectly, the meaning-making competencies of children as a basis of all learning. They must try to capture the right moments, and then find the right approaches, for bringing together, into a fruitful dialogue, their meanings and interpretations with those children."
(Loris Malaguzzi (1920-1994), Italian early childhood education specialist. Quoted in The Hundred Languages of Children, ch. 3, by Carolyn Edwards (1993).)
can emerge from children's ideas and/or interest.
can be introduced by teachers knowing what is of interest to children: shadows, puddles, tall buildings, construction sites, nature etc.
should be long enough to develop over time, to generate new ideas and questions, to negotiate over, to revisit, to see progress and movement of ideas.
can be provoked by teachers.
should be concrete, based in real life experiences important to children.
should be "large" enough for diversity of ideas and rich in interpretive/representational expression.
Through exploration and manipulation of a rich variety of multi-sensory materials children learn skills that help them represent their knowledge, experiences and understanding of the world around them.
Exploration first: "What is this material?" "What does it do?" before "What can I do with the material?"
Sensory development: materials should have variation in colour, texture and pattern; help children "see" the colours, tones and hues; help children "feel" the texture, similarities and differences.
Should be presented in an artistic manner and should be aesthetically. pleasing to look at, it should invite touch, inspire curiosity and investigation.
Should be revisited over many projects to help children see the possibilities.
Documentation is a practice of observation, record-keeping and presentation that focuses on children's experience, memories, thoughts and ideas during the course of their work. The documents reveal how the children planned, carried out and completed the displayed work. They are also used for assessment and planning new ideas and directions for the curriculum.
includes photographs & videotape of various stages of a project, verbatim transcriptions of children's verbal ideas, stories and descriptions of their artwork, display of children's models, painting, drawing and writing.
permits children to revisit their experience, allowing an opportunity to contemplate, clarify, deepen and strengthen new understandings.
in a careful and attractive display of children's work conveys to children that their efforts, intentions and ideas are valued and important.
allows children to learn from and be stimulated by each other's work and share their experiences and finding through the documentation.
through discussion of projects, encourages new strands of work to emerge; then provides a basis for modification and adjustment of teaching strategies and is a source of ideas for new strategies.
is a tool for assessment, enabling teachers to make decisions about appropriate ways to support each child's development and learning.
allows parents to be introduced to the children's experience in the classroom and to appreciate the uniqueness of each child's representation of their experience.
children's work in a wide variety of media makes learning visible and provides evidence of the intellectual powers of young children.