How did preschool in Reggio Emilia come to be?
As with many cities Reggio Emilia was completely devastated by the events in WWII. The community and town needed to be rebuilt, but this time differently. With changes on the horizon the women decided that they would build a school for their children to attend, but not just any school, a school that would allow their children to explore the world around them, as well as, to teach their children the importance of humanity so that a war like WWII would never happen. The women wanted all facets of society to be involved with the children and that is why a central part to the Reggio Philosophy is the participation of parents and the community.
As word started to spread about this school that was being built, a man by the name of Loris Malaguzzi caught wind of it, being a teacher himself he was intrigued to see what a school for young children would look like. Little did anyone know at the time that Loris Malaguzzi would soon become a very important and influential component to the Reggio Emilia Philosophy and school.
About Loris Malaguzzi
Loris Malaguzzi played an important part as both a researcher for the programs and a main constructer of what he thought a Reggio school should look like.
Mr. Malaguzzi helped set up the first infant and toddler centre in Italy and was an advocated for all things to do with children. He came over to North America throughout his career to impart some of his knowledge but to also learn the ways things were done here. He combined all of this knowledge and worked with an excellent team of people to create a magnificent philosophy and school for children around the world to enjoy!
Reference List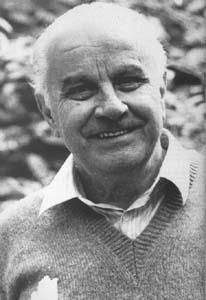 "The Reggio Emilia approach produces for the adults, but above all for the children, a feeling of belonging in a world that is alive, welcoming and authentic."
~ Loris Malaguzzi